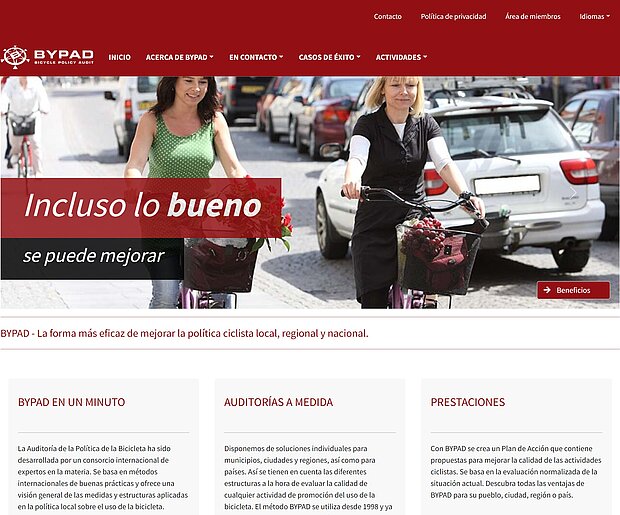 BYPAD website now also available in Spanish!
posted on: 23.02.2023 | by: BYPAD Management
We have added another language version to our BYPAD website! Besides English, German and Romanian, Spanish is now also available. Our special thanks go to our Spanish BYPAD auditor Alejandro Martín Barraza, who translated both the public website and the Members Area including the questionnaires.
French, Hungarian and Turkish language versions are also being prepared.
For our BYPAD auditors, the advantages of having their own language versions of the BYPAD website are obvious: BYPAD can be promoted and implemented much better in their own country if everything about BYPAD - from the method to the audit process - is presented in their own language. And the availability of online questionnaires in the national language facilitates the evaluation process immensely.
Would you as an BYPAD auditor also like to have a language version of BYPAD for your country? We cordially invite you to work with us and support us (we can offer you a multi-year membership in return).
It would be great if the BYPAD website could also be offered in Italian and Polish! We look forward to hearing from you.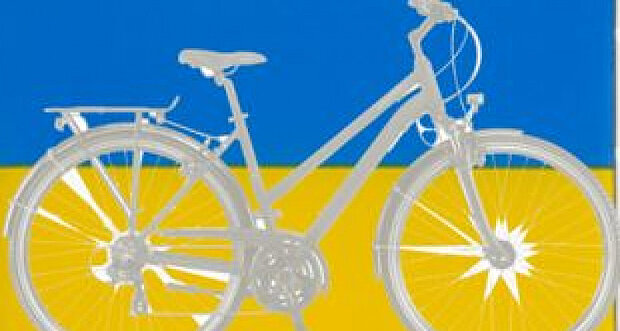 First BYPAD Auditors from Ukraine
Eleven Ukrainian mobility experts were trained as certified BYPAD auditors in February 2023
posted on: 03.02.2023 | by: BYPAD Management
Even in times of crisis, as is currently the case in Ukraine, cycling is a way to stay mobile, even when public transport is out of service or energy systems are disrupted in some places. The support of cycling policy during the war and especially afterwards is of great importance for Ukrainians. Mobility experts from Ukraine will use the BYPAD method to help cities rebuild by improving their cycling strategies and policies.
Contact: BYPAD Management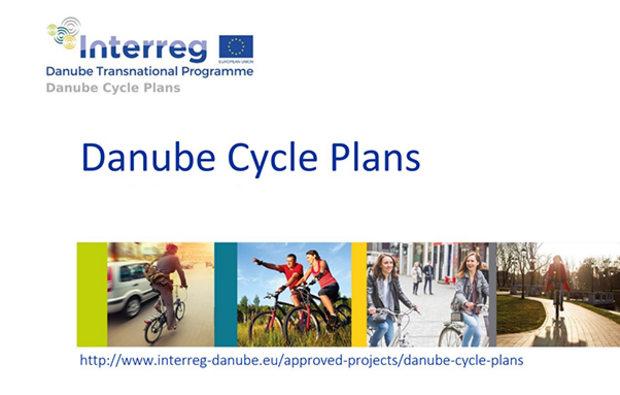 Implementation of national BYPAD audits
in the countries of the "Danube Cycle Plans" project
posted on: 05.01.2023 | by: BYPAD Management
The Danube Cycle Plans project is all about cycling along the Danube. The aim is not only to make it as attractive as possible for holidaymakers, but also to make it an important building block for sustainable mobility in the Danube region.
Together with ministries and regional stakeholders from eight countries in the Danube Region, national cycling strategies are being developed or revised and measures to promote cycling are being implemented in pilot regions. Important routes in the Danube Region will be defined and connected. In addition, the transnational cycle route network of the Trans-European Cycling Network will be expanded.
In order to be able to implement the BYPAD method in the countries of the Danube Cycle Plan project, a separate national questionnaire (in eight language versions) was developed and a training for BYPAD auditors from these countries was carried out.
---
In Romania, the national BYPAD audit has produced a number of legal achievements like:
Founding the National Velo Coordination Centre
Creating the "roads for cyclists"
Creating, marking and homologation of the cycling tourism routes
Traffic code amendment – overtaking cyclists by cars
Guide for financing new cycling lanes/tracks (Environmental Agency)
The first National Cycling Plan –Completed in the Danube Cycle Plan project
THE PEP - The Pan-European Master Plan for Cycling Promotion - Romania was a signatory state in 2021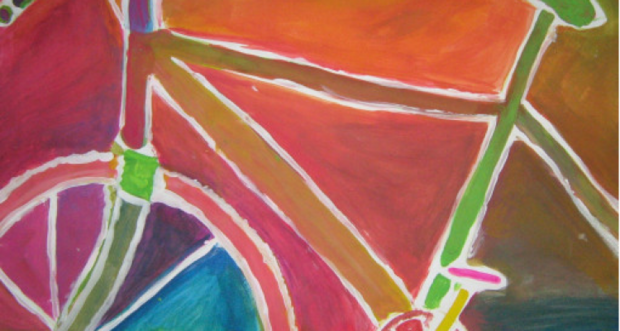 BYPAD Training 2022 successfully conducted
On 4 and 5 July 2022, our training for this year took place online again.
posted on: 08.07.2022 | by: BYPAD Management
Seven participants from five European countries took part and trained to become certified auditors. We congratulate them and welcome the new auditors to the BYPAD network!
Contact: BYPAD Management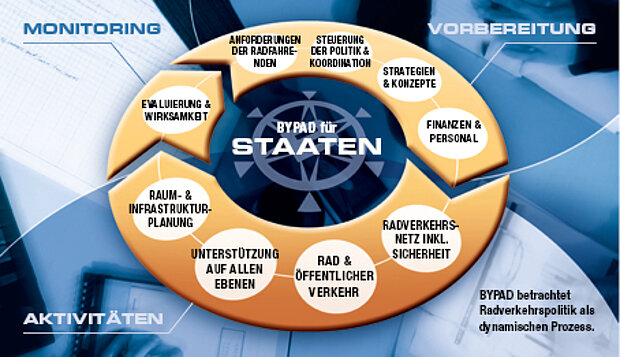 BYPAD for countries
BYPAD has been elevated to a new level. Now entire countries can be audited.
posted on: 13.09.2021 | by: BYPAD Management
In 2021, the BYPAD method has undergone a further expansion. Now the approach, which has proven itself for cities and regions, also allows entire countries to be audited. The assessment tool was taylor-made for this purpose. Auditors have already been trained for country audits in Austria, Slovakia, the Czech Republic, Hungary, Slovenia, Serbia, Croatia, Romania, and Bulgaria.
Contact: BYPAD Management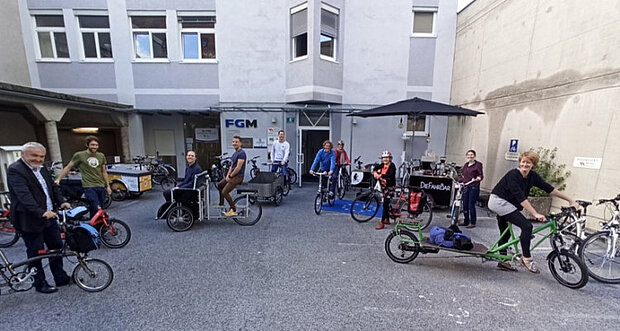 BYPAD Auditors' Trainings 2020
Two unusual BYPAD Auditors' Trainings with altogether 20 participants took place in 2020.
posted on: 20.01.2021 | by: BYPAD Management
Due to the Corona crisis, the BYPAD Auditors' training could not be conducted quite in the usual way in 2020, but nevertheless, we trained not one, but two batches of auditors last year. The first training took part in July (online) and October (in Graz for the practical part), and in December, the first ever entirely online BYPAD training took place, which was a learning curve for us. We are happy that despite the unusual circumstances, twenty participants from Russia, Ireland, France, Belgium, and Austria completed the Auditors' Training.
Thanks to all the participants for taking part in this unusual training in 2020!
Contact: BYPAD Management